| | |
| --- | --- |
| Musicians Daily Checklist / Useful Info | |
Daily Tasks (see below for other promotional suggestions)
Where To Upload Your Tracks
Where To Upload Your Music Videos
Where To Promote Your Music
After posting make sure you add a link in the relevant channel on Discord to get support from the community.


Details Instructions
On Steemit but have no time? You can now set up your account to automatically upvote every post that MusicVoter upvotes. Earn curation rewards on auto-pilot and support other independent musicians! HERE'S HOW (or you can watch the video on how to do this on the left).

Can you also please log in to SteemAuto and follow MusicVoter to automatically upvote the posts as the curation trail doesn't work for new posts: https://steemauto.com/dash.php?i=2 Thank you!
Please consider supporting MusicVoter by delegating (lending) some of your Steem Power (SP), which means they can give out more upvotes and of higher value to help us all!. Here's how:

Go to this delegation tool and log in (top right).
Enter your Steemit ID in the first field and "musicvoter" in the second field then the amount of SP you would like to delegate.

Click Delegate
Please note that it took me hours to finally figure out that the delegation amount you put in is the TOTAL accumulated amount not the NEW AMOUNT you want to delegate (e.g. if you delegated 10SP last time and you want to delegate another 1SP then enter 11SP)!!




If we all delegate a small percentage of our SP every day then everyone wins in the long run!


Use SmartSteem to buy votes. Receive instant Upvotes at least 180% - 210% of your send amount!
This service is highly respected and the only one I use. It is very popular though and sometimes you find that you can't get many upvotes and your funds are simply returned to your wallet.


Promote A Track
Note: You are allowed and encouraged to upload the same songs more than once on dsound. Just leave at least a week between the same song.
Upload to Musicoin


Upload to Resonate (this one has not generated any plays for me yet with only 1 song uploaded so may be a punt for the future)


Upload to Choon.co Brand new service similar to Musicoin.


Upload to dSound (you need to join Steemit first. Can take up to 3 weeks or you can buy an account at Block Trades or Anon Steem). Add musicvoter, artzone (you also need to follow artzone to get the upvote) , ftlob ? , steem-music ?

To make it quick and easy just copy and paste this list, which I'll add to as I find more:
musicvoter, artzone, ftlob, sma

You can add all of these tags when you upload to dsound but if you then edit the Steemit post that the upload generates you will be limited to 5 tags in total.



Other tags worth trying:

MixedMedia, imusify, reesteem-radio, steem-music, mspwaves, recordpool, adsactly, musicdiscovery, classical-music, TechnoFriday, MetalWeekend (for heavy metal posts on Saturday and Sunday).

(More info on how dsound decides what to upvote here).


Upvote the track you just uploaded to dsound.


Add the dsound track to AtomCollectorRecords.com and allocate some credits to it.
Note: Older tracks on dsound tend to fail playback so I would recommend only including your last 2 or 3 tracks on AtomCollectorRecords.com.


Post a link to the steemit post that was created when you uploaded to dsound (not the dsound link itself) in the "steemit-requests" channel on Discord. (this is how you get the @MusicVoter upvote.) PLEASE READ THE PINNED POST


Post a link to the dsound track in the "dsound-links" channel on this Discord.


Vote and resteem all other tracks posted in the above Discord channel (or join the @MusicVoter Curation Trail to save you time). If you have time also listen and leave a comment for each one. This really helps with building a "reputation" on Steemit.

Note: Check your "Voting Power" at https://steemd.com/@[YOUR STEEMIT ID] to make sure you have enough to do this. Anything over 70% is fine. If it's lower then wait until the next day.


Post the dsound link (not Steemit) to the "Promo" channel in the dsound Discord group.


ONCE A WEEK (no more) post a dsound link to the "submit" channel on the dsound Discord group


Use "$upvote " followed by a link to the Steemit post of you dsound track (not the dsound link) in the Peace, Abundance, Liberty Discord group ("upvote" channel). You can only do this ONCE PER 24 HOURS.

When you join you need to prove you are a human by transferring a small amount of STEEM to them, which they will send back to you. Instructions coming soon but it is in their pinned post.


Post a link to your track on the following subreddit: HearMyMusic


Tweet out links to your track on the various platforms above, preferably a few times a day but if you are short on time just do them now.

Use the following templates for your tweets:

Musicoin
Please listen to [TRACK TITLE] on @musicoins and help to support me as an independent musician. [MUSICOIN TRACK URL] $MUSIC #blockchain #MusicoinStorm

dSound
Listen to [TRACK TITLE] on #Steemit [DSOUND TRACK URL] @steemit #dsound #music #promosteem


Post a link to the Steemit post (this will show the image whereas the dsound link won't) to the Steemit For Musicians Facebook Group


Post a link to your Musicoin track to the Musicoin Musicians - Post Your Tracks Facebook Group


Share as a general post on FaceBook with a link to all 3 platforms so people have a choice


Create a link to your track on Minds
(You can also earn points by viewing the news feed on Minds once an hour).

Use the following post template:

"[SONG NAME]" by [Artist].

[SONG LINK]

#music #[GENRE]


Phew! Now go and get a bit of fresh air and GET PAID TO WALK
Promote A Music Video
Upload to DTube


Add the video you just uploaded to AtomCollectorRecords.com and allocate some credits to it.
Other Promotional Tasks
Submit your song to the X Reposts musicoin weekly contest and have a chance to win 50 musicoins and a full week of promotion.




If You Have A Bit More Time (Recommended)
As I have said before one of the most important things you can do is to grow your network.
On Steemit one of the best things you can do after upvoting and resteeming is to comment on other musician's posts that you haven't connected with before (as well as those you have of course!).





As you can see one comment can generate as much revenue as an upvote but that's not the goal of commenting it's just an added bonus!

Spend time reading the posts and/or listening to the music and comment with something genuine not just a throw away comment such as "sounds great!".

Over time you will gain respect from the community and this will result in more followers, more upvotes & resteems and more opportunities!

One way to encourage comments on your own posts is to use the Steemit Bounty Initiative.


GinaBot
A great way to find posts to comment on is to use something called the "GinaBot" on Discord.

Firstly you have to register with GinaBot by typing "..reg " followed by your Discord name on this channel. You will be asked to transfer a small amount of STEEM (which you will get back) to verify that you are who you say you are and to stop other bots abusing the service.

After you have registered go to Bot Commands and type "..set". GinaBot will then DM you a private link to your settings. Click on the link and work your way through setting what you would like GinaBot to inform you about.
Towards the bottom of the list you will see "Word Match". Here you can enter some words you would like the bot to monitor (a bit like the Google keyword monitoring tool). I use "musicians" & "musicoin" but you can experiment with different words.

Now every time someone posts something new on Steemit you'll get a notification and you can browse down the list and open any that look interesting and then resteem, comment and follow any that are really compelling!

Comments don't cost you anything and can actually INCREASE your bandwidth oddly so don't hold back but BE GENUINE!


Useful Info
Want to spend you STEEM without all the hassle of going through exchanges? You can use it buy gift cards at STEEM CARDS.

Big thanks to Taphophilia (Maelstrohm Black on Discord) for finding a lot of these sites!
Watch These Videos First


This chat box defaults to the dedicated Steemit Requests channel.



Join Discord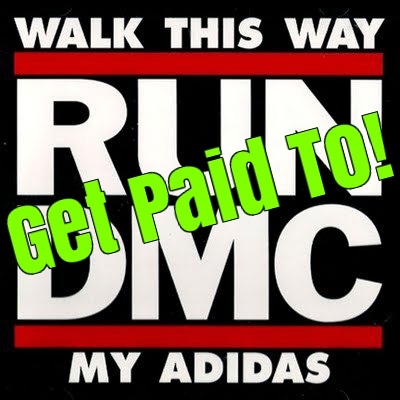 Get Paid To Walk!